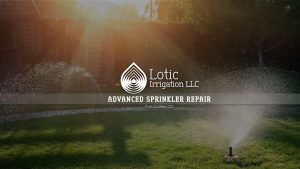 When Fort Collins weather turns hot we may notice the weak points of coverage in our sprinklers and drip systems. We can take this opportunity to adjust or replace heads that no longer work as intended.
Most of the time a plumb of the head will correct 90% of the problems.  If you heads and nozzles have been in-service a while we can replace or re-nozzle to optimize the coverage.
We can replace inefficient heads with modern high efficiency nozzles.  Although this does not always work.  A good lay out of the sprinkler heads will be required. There are many key points to take into consideration when making changes to your sprinkler system.
A new smart controller will be a great way to manage seasonal adjustments automatically.  The smart controller market is starting to heat up and there are now many great options.  We understand the importance of good data and we enjoy bringing sprinkler systems to the modern era.
We specialize in sprinkler repair work and now is the time we are using our systems the most.  Without proper maintenance and repair your water bill may fall victim to expensive usage charges.
Call your local professional for a seasonal adjust at least 2x a year to keep the water in a better place and save a little on the bill.  We are ready to help.